Management
Connect Cargo is led by Mr.H.L.Santharam, in the capacity of Vice President. HLS as he is fondly known as in company circles, has over 23 years of experience in the field of supply chain logistics. He is an engineering graduate from College of Engineering Guindy, Chennai and post graduate in management from IIM- Bangalore, and has earlier worked in various capacities with Shipping Corporation of India ( SCI) . He is also a Fellow of Institute of Chartered Shipbrokers(FICS - UK).
Connect Cargo employs a linear method of reporting , with all modules reporting to Santharam. The staffs in various cities, have rich experience and hail from various industries of India.
The management stresses most on quality and speed of delivery to our customers and our staff are trained to that extent.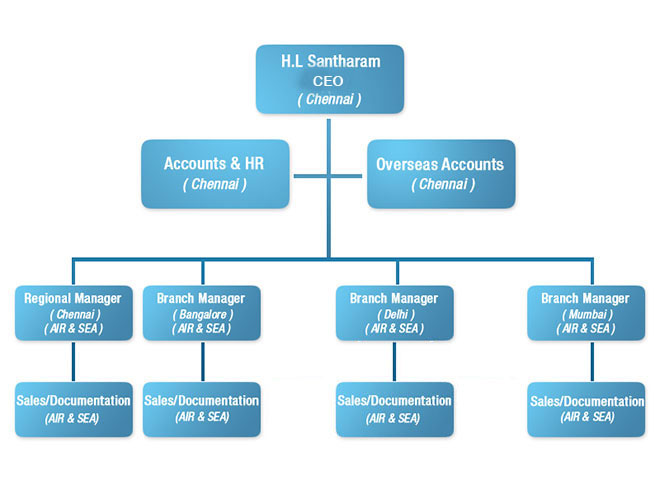 Our Accounting System & Credit Control is centralized and automated at Chennai. This helps in a quick & comprehensive response to our customers and vendors.
Connect Cargo is a young team and is geared up for scaling to new heights in the coming future.